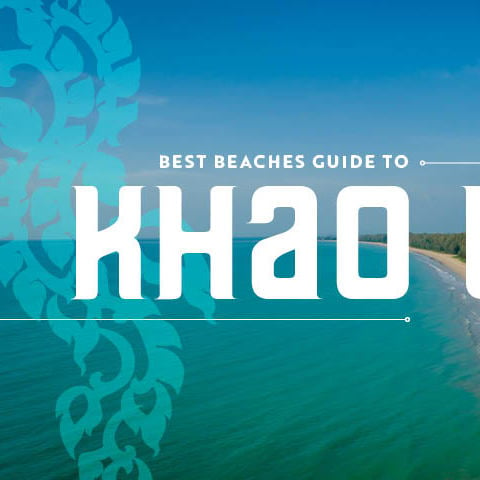 すべてのストーリーに戻る
タイ・カオラックのベスト・ビーチ・ガイド
If you are a devotee of sun, sand and surf and want to visit stunning beach destinations, look no further than Khao Lak, Thailand. This little known and visited area is brimming over with untouched sandy beaches and oodles of charm. We've done the hard work  of checking out every single one, to bring you our definitive list of the top five beaches to visit in Khao Lak. This list should be mandatory reading for any traveler coming this way. Here's where to go for the best of the best in Thailand beach destinations.
1. BANG SAK
Just 4km north of Pakarang Cape you will find Bang Sak Beach, an extremely quiet and gorgeous strip of white sand and blue water. Lined with large and shady casuarina trees, which are abundant in the southern part of Thailand, this serene location is ideal for quiet book reading, sunbathing and perhaps even a picnic with friends. There are half a dozen resorts here and the central hub called BangSak Village, providing the only real place to grab a drink, ice cream, snacks, sun lotion, etc. For food, there are fantastic seafood stalls that line the beach; their grilled fish dishes are flavoursome and wallet-friendly. In general, the area boasts very few shops and restaurants, so it's the ideal place for those seeking to get away from the hustle and bustle of the city's busier beaches.
2. PAK WEEP
Even closer to Pakarang Cape (1km away) and on the same stretch of coastline as Bang Sak beach is Pak Wip Beach, boasting 5km of gorgeous white sand. All year round swimming is possible here with a gentle and relaxing swell. If you like a long stroll on a pristine beach, then this is the place for you! We don't have enough adjectives at our disposal to adequately express how beautiful this beach is. For any painter or photographer, it's the ideal landscape: turquoise waters, fluffy white sand, green trees and miles of nothingness. We think you get the picture.
3. WHITE SAND
Drive just 15km out of town, and you will quickly find White Sand Beach. This beautiful strip of sand is a whopping 2,600-metres long and wedged between Pak Weep Beach and Pakarang Cape. This is another of the staggeringly beautiful beaches that Thailand is famous for. Again, words fail to do it any justice. You must see it with your own eyes. However, this one is best chosen by the less active, as bathing is somewhat hampered by a line of dead coral submerged a short way offshore. What was once a very sleepy area has now come alive with local commerce; the beach strip offers some excellent and reasonably priced options for dining and drinking.
4. NANG THONG
If you love swimming, snorkeling, sunbathing and being social, this is the spot for you! Even though this is arguably the area's most happening beach zone, don't be put off at all, it's still home to its brand of picture-perfect palm trees, rocky headlands, soft sand, great vistas and shady trees. It is a wide beach, with mountain slopes as a beautiful backdrop. There are many supermarkets, restaurants, pubs, bars, shops and diving schools found on or near the beach. Although it is the busiest part of Khao Lak, it still has plenty of charm and charisma and with oodles of space, don't be afraid to choose it as your go-to beach spot for the day.
5. BANG NIANG
The beach boasts clear and calm waters and is ideal for swimming and snorkeling almost the whole year long. Thanks to a swath of large trees along the fringe, there is plenty of shade to hide away under. If you desire, you can walk from Bang Niang Beach to Nang Thong Beach since they are joined. A sunset stroll between the two is a highly recommended pastime. As of now, Bang Niang is not hugely developed, but if you do fancy leaving your beach towel for a bit, there are plenty of restaurants, bars, souvenir shops and massage parlors around to serve you.
If you want to visit Khao Lak to check out any or all of these divine beaches, your best bet for affordable and comfortable accommodation is the value-for-money Outrigger Khao Lak Beach Resort right on Bangsak Beach.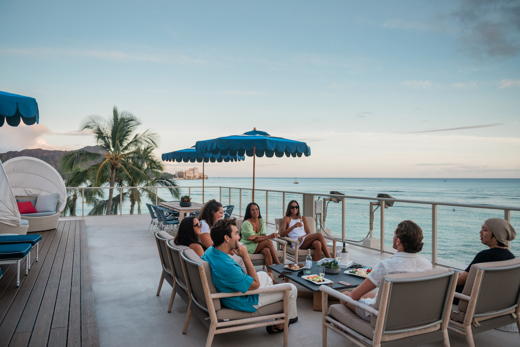 大切な思い出に変わる特別な瞬間を創り出しましょう。ビーチサイドでの自然発生的なコンサートから夕日を眺める親密な食事体験まで、私たちのリゾートは息をのむような出来事で賑わっています。
それが、アウトリガーウェイ。