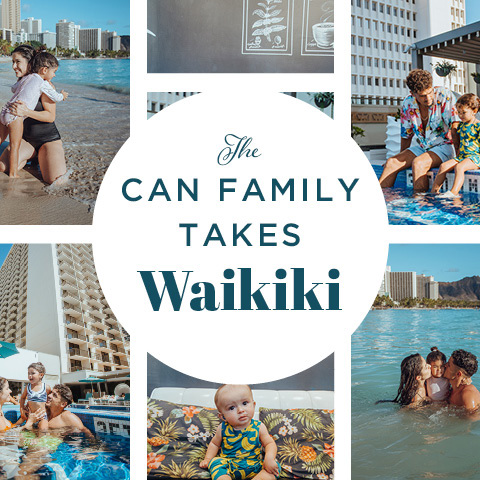 すべてのストーリーに戻る
Family Fun: Top 6 Influencer Picks in Waikiki
There's nothing like a week in Waikiki, and one of our fave influencer fams, the Can Family, hung out with Outrigger at our Waikiki Beachcomber outpost. We tracked them down for a look at their shortlist of best-of things to do with the little ones (no screens needed!).
1.  Hang out Under the Sea
A stop to Waikiki would be incomplete with a visit to the Waikiki Aquarium. Kids can learn about the gorgeous coral, fish (and sharks!) that make up Hawaiian's ecosystem—and get excited about the efforts in place to preserve its natural beauty.
2.  Learn about Hawaii's Vibrant Culture
From hula classes to kukui nut bracelet making, kids will love the local culture that Outrigger's properties offer. Stop at Waikiki Beach Walk for a free Hula class on the plaza to learn the ancient (and beautiful!) Polynesian art and the significance of the hula, a memory your family will cherish forever.
3. Get Energized at Hawaiian Aroma Caffe
The entire family will love the aloha vibes at the island's most Instagrammable hotspot, Hawaiian Aroma Caffe. The Can Family made several trips to try the snacks like the freshly prepared sandwiches and the custom-roasted coffee, and you can follow in their foodie footsteps for goodies like acai bowls and island-fresh smoothies, too!
4. Play Poolside
One of the Can family's favorite spots to play was at Waikiki Beachcomber's epic pool. Surrounded by sun loungers (and family friendly!), the pool is just steps away from the beach. Parents can sip on signature cocktails from the resort's Hawaiian Aroma Caffe (we love the Another Day in Paradise) while the kids splash around in the palm-fringed pool.
5. Surf's up at Waikiki Beach
After the poolside vibes, you'll want to hit the famous Waikiki Beach. Check out Faith Surf School for plenty of fun activities like stand-up paddleboarding and canoe surfing. It's also a great spot for surf lessons or board rentals, no matter how comfortable you and the kids are in the water or on the board.
6. Spend a Few Hours at Kapiʻolani Park
Great for families with kids of all ages, take a break from the beach by spending an afternoon at Kapiʻolani Park. Known for being Hawaii's largest public park, it's home to the popular Honolulu Zoo and attractions like the Waikiki Shell—and it's accessible on foot if you want to leave the wheels behind.
Explore more best-of family fun - or better yet, book your Waikiki getaway today!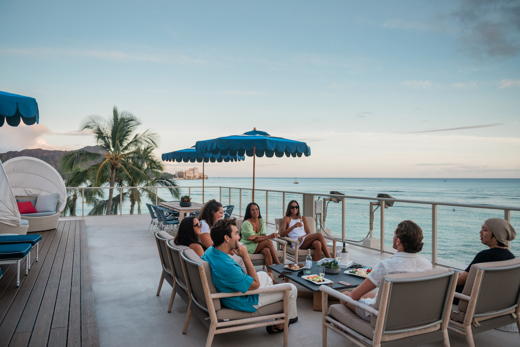 大切な思い出に変わる特別な瞬間を創り出しましょう。ビーチサイドでの自然発生的なコンサートから夕日を眺める親密な食事体験まで、私たちのリゾートは息をのむような出来事で賑わっています。
それが、アウトリガーウェイ。