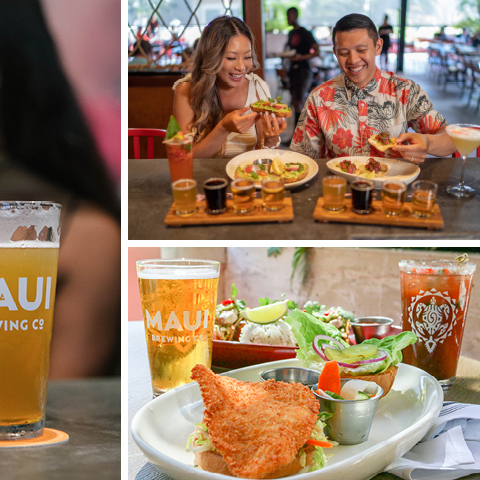 すべてのストーリーに戻る
ワイキキに素晴らしいレストランが8件オープン
With its vibrant culture, iconic Diamond Head views, and miles of white-sand beaches, Hawaii has earned its place among the top vacation destinations in the world. To make it easy for you to enjoy the best of Hawaii's local craft beer, ocean-fresh fish, and hula pie on your next vacation, we've compiled a list of restaurants currently open for dine-in. 
デュークス・ワイキキ 
Head on over to Duke's Waikiki for crispy Coconut Shrimp, fire-grilled ahi steak, and slow-roasted prime rib. Fun fact: This iconic spot is where world-famous surfer Duke Kahanamoku grew up and surfed! And it's located right on Waikiki beach, so it's the perfect spot to catch the sunset. Check out their website for the current hours. 
フラ・グリル・ワイキキ
Located at the Outrigger Waikiki Beach Resort, and offering a stunning view of Diamond Head, Hula Grill Waikiki embodies the 'Aloha Spirit' of the island. This popular spot serves dishes inspired by local farmers and fishermen. Tip: Make sure you try the Hula Pie—it is truly one-of-a-kind. Visit the Hula Grill website for hours and specials.
マウイ・ブリューイング・カンパニー
Maui Brewing Co. prides itself on its hand-crafted beer and pizza made entirely from scratch with locally sourced ingredients. Located at Waikiki Beachcomber by Outrigger, it's the perfect spot to eat after a day of surfing or adventuring. The restaurant is currently open daily. Prefer to relax in your room with a Big Swell IPA and a big plate of nachos? You can also order to go. 
ハワイアン・アロマ・カフェ
This coffee hotspot is the go-to location for the best coffee in Hawaii. It is also one of the most Instagrammed coffee shops in Hawaii, thanks to the unique latte art and cute decor. You can visit the Hawaiian Aroma Caffe inside the Waikiki Beachcomber. It is currently open daily from 6:00 AM.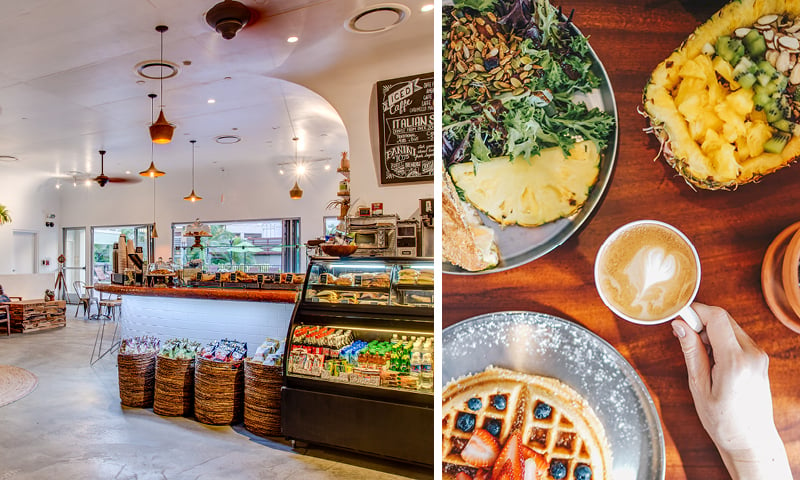 田中オブ東京 
Japanese cuisine has a huge presence in Hawaii, with one of the most popular Japanese restaurants being Tanaka of Tokyo in the OHANA Waikiki East Hotel. This restaurant specializes in performance cooking - serving Japanese steak, seafood and a large blend of traditional Japanese dishes.
Yardhouse 
A must-try happy hour hot spot is Yardhouse at the Waikiki Beach Walk. It's currently open every day from 11:00 a.m. to 10:00 p.m. Yardhouse has a wide selection of beer, cocktails and liquor with a variety of bar food.
Giovanni Pastrami
Want a place to watch the big game(s) and enjoy sandwiches, burgers, and pasta? Giovanni Pastrami is the spot! We recommend trying local favorites, like the Giovanni Pastrami Loco Moco. 
Ruth's Chris 
Ruth's Chris is a well-loved steakhouse across the United States, with one of the most-favorite spots located right in Waikiki Beach Walk. Are you celebrating an anniversary or engagement? This restaurant is the perfect place for a special event! 
Hawaii is ready for you! Stop by any of the amazing open restaurants in Waikiki for great vibes, live music, and more. Since this list is based on what's open currently, we recommend that you check-in with local restaurants directly for updated hours before your visit.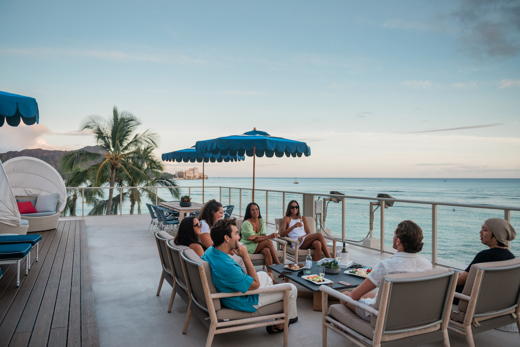 大切な思い出に変わる特別な瞬間を創り出しましょう。ビーチサイドでの自然発生的なコンサートから夕日を眺める親密な食事体験まで、私たちのリゾートは息をのむような出来事で賑わっています。
それが、アウトリガーウェイ。