すべてのストーリーに戻る
Golden Dreams
What do karate, skateboarding, sport climbing and surfing have in common?
They're the new sports joining 335 other medal events at this year's Olympic Games in Japan. The most exciting addition for Hawaiians? Surf, of course.
Surf's Up, Japan!
Legendary waterman Duke Kahanamoku lobbied for inclusion of the sport back in 1912 and began evangelizing the sport around the world. Now, over a hundred years later, The Duke's dream that surfing would one day become an Olympic sport is finally coming to fruition on the global stage at Tsurigasaki Surfing Beach in Chiba, Japan.
Surfboards Meet Art
We're excited to bring a little surf art to the Oahu scene to celebrate this landmark event. Featuring the work of Eduardo Bolioli, 'Golden Dreams' is a temporary new exhibit at Outrigger Waikiki Beach Resort showcasing Eduardo's distinctive works starting just on the heels of the Olympics starting in August and running throughout the month of September.
Eduardo has been a staple in the Hawaii art landscape since he moved to Honolulu in the mid-80s from Uruguay. When he first came to the islands, he got his start making a living painting surfboards for pro surfers like world champions Sunny Garcia and Martin Potter and transitioned to working with brands like VH1 and Absolut.
The award-winning artist will be returning to his aloha roots for the Outrigger exhibition, showing handpainted boards of Duke portrayed as the initiator of the Olympic surfing dream a century ago—alongside today's four 2021 USA Surf Team members, Hawaii's own Carissa Moore and John John Florence with fellow teammates Caroline Marks and Kolohe Andino.
In colors of red, yellow, black, green and blue, each of the five boards symbolizes one of the Olympic Rings, with Duke Kahanamoku in the middle. A relative of Duke Kahanamoku, Kahu Ralph Aona, will perform the exhibit's blessing to honor both Duke's legacy and the athletes competing in surfing's exciting Olympic debut—and Eduardo's art will then be showcased alongside a permanent interactive exhibit in partnership with the Bishop Museum beginning mid-August.
Oahu Aloha
Want a taste of the surf's-up lifestyle yourself? Hit the waves on the famous Waikiki Beach, which surf icon Kelly Slater calls the "birthplace of surfing," and if you're a newbie, try a lesson at Faith Surf School outside of Outrigger Waikiki.
For a little post-surf fun, grab beachside bites against the backdrop of epic Diamond Head views the famous Duke's Waikiki (we like the poke tacos and, of course, the Hula pie). And then head up for a post-dinner, deliciously tropical Hula-Rita cocktail at Hula Grill upstairs.
Don't forget to check out Duke's Oceanfest this summer, too, the annual event celebrating the life and legacy of Duke Kahanamoku that's back this summer, including the Outrigger Hotels and Resorts Surfing Classic and a range of events—from tandem and keiki surfing to paddleboard racing.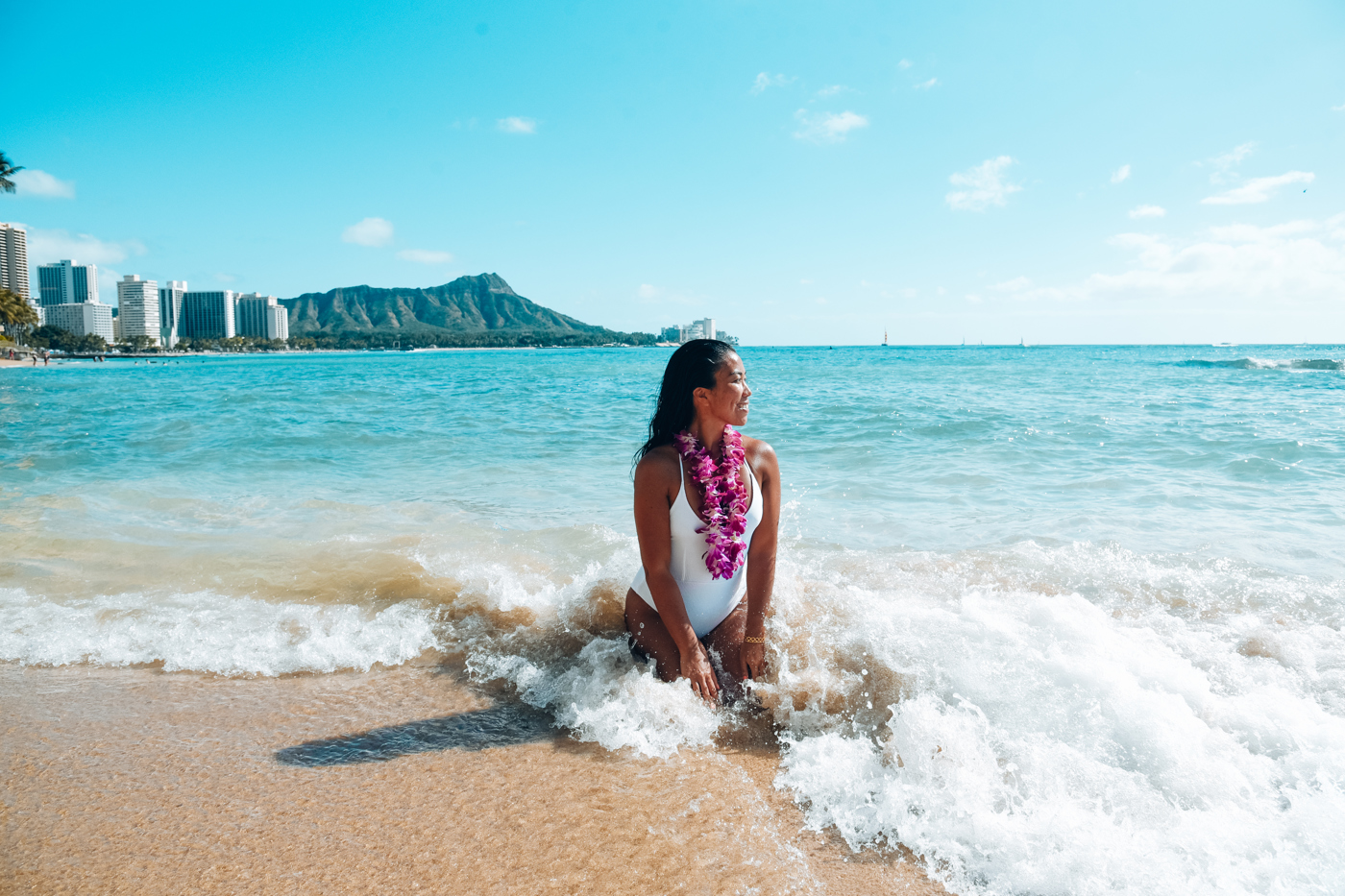 If you crave a more immersive and intimate experience with the world's oceans, only an adventure that sprinkles your soul with salt water will do. There's always something happening on the world's most iconic beaches.