すべてのストーリーに戻る
Outrigger Surfer in Residence Spotlight: Keani Canullo
What's it like to be a young surfing star living in paradise? You probably won't get the answer from Keani Canullo. The rising star would rather talk about the local surfers who inspired her while growing up in Hawaii than brag about her feature in Surfer magazine, brand partnerships or thousands of adoring followers. Canullo is one of the members of what has been dubbed the "Waikiki Grom Squad." 
A Waikiki kid at heart, Keani Canullo began surfing when she was 10 years old. While that may seem like an early age to anyone outside of Waikiki, Canullo describes her entry into the surfing world as being "kind of late." The surfing wunderkind credits her entry into the sport to a push from her good friend and fellow surfing personality, Kelis Kaleopaa. In fact, it was Kaleopaa who gifted Canullo her first longboard for her 10th birthday. Up until that point, Canullo had been borrowing boards from Kaleopaa's aunt every time she went on the water. Today, she ranks 13 out of 50 in the Women's Longboard Tour. 
"When all of your friends are really good at surfing, you just kind of pick it up," shares Canullo during an interview with fellow surfer Tammy Moniz. 
Canullo and the squad of young competitive surfers making names for themselves in the surfing world here in Waikiki today have managed to cultivate a culture of friendship and camaraderie while participating in a cutthroat sport.
The Waikiki Grom Squad has managed to bring attention to surfing while staying focused on the positive energy and local ties that drew them into the sport in the first place. Crediting the "aunties" and "uncles" throughout the island who have inspired and supported her along the journey, Canullo makes it very clear that she is merely stepping into the tradition of those who came before her. The big difference between Canullo and the local surfers of the previous generation is that Canullo has managed to "blow up" on social media just as her surfing career is blowing up.
On her Instagram, Keani Canullo shows off a personal, intimate view of what the life of a teen career surfer in Hawaii is like to her more than 33,000 social media followers from around the world. Canullo regularly shares glimpses of her personal escapes and professional life. Heavily featured within her Instagram chronicles are adventures with her fellow Waikiki surfing squad members. Yes, there are the glossy photos of Canullo relaxing on the beach, surfing and doing what teens do when they live in paradise. But beneath it all, there is a soulful humility mixed with a deep respect for the sport that Canullo has found herself representing at the young age of 17. 
"It's good to learn how to take a loss," the young surfer shares. 
These are surprising words from someone who won the Duct Tape Invitational (DTI) at the age of 14. However, Canullo unapologetically shares that she values the sentimental experiences of each competition over the prize. She just wants to make the "aunties'' and "uncles" of Waikiki proud.
Want to learn about the culture of surfing? Check out Outrigger's Surfers in Residence page for exclusives with surf pros, tips on how to hang ten, and more happening at Outrigger Waikiki Beach Resort.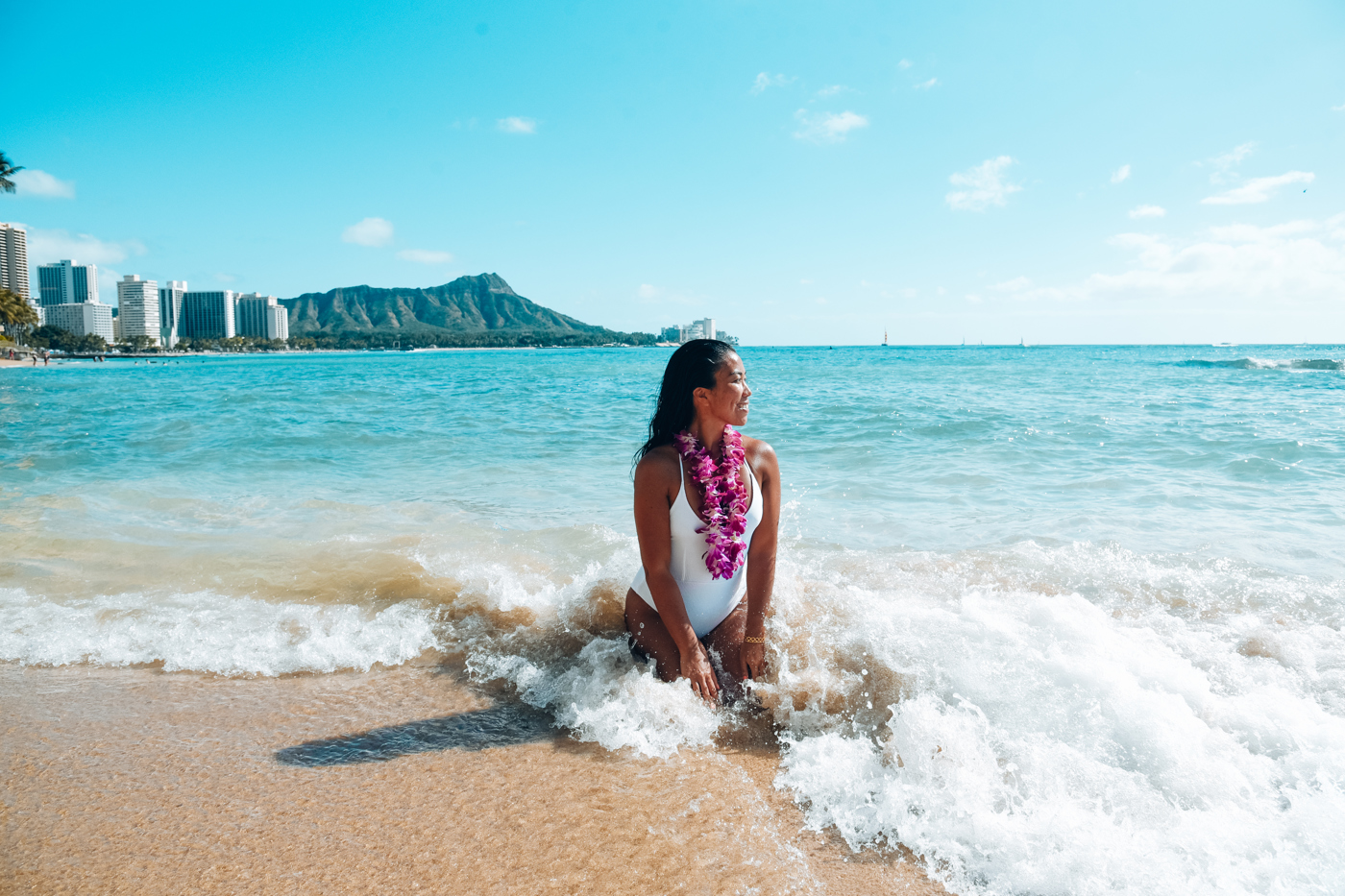 If you crave a more immersive and intimate experience with the world's oceans, only an adventure that sprinkles your soul with salt water will do. There's always something happening on the world's most iconic beaches.