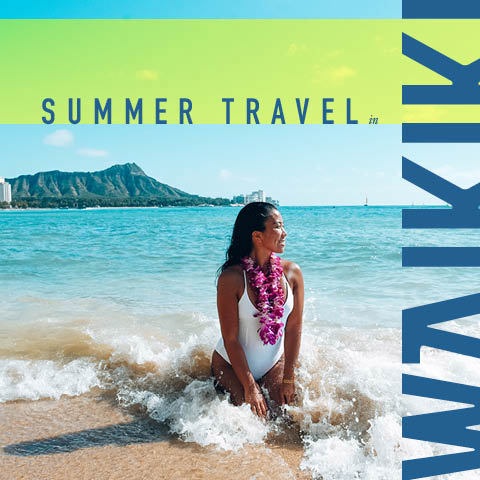 すべてのストーリーに戻る
ワイキキで夏がおすすめの5つの理由
For those of us from places with chilly seasons (read: lots of snow), Hawaii is the ideal tropical getaway any time of year. But in Oahu's iconic Waikiki district, summer is even better. And after a year of lots of, well, armchair travel, there's nothing more exciting than the idea of white-powder sands, beachside cocktailing—and that special spirit of aloha that only the 'The Gathering Place' island can bring. Here's our shortlist of our best-of summer loves in and around Waikiki, just in time for summer adventuring.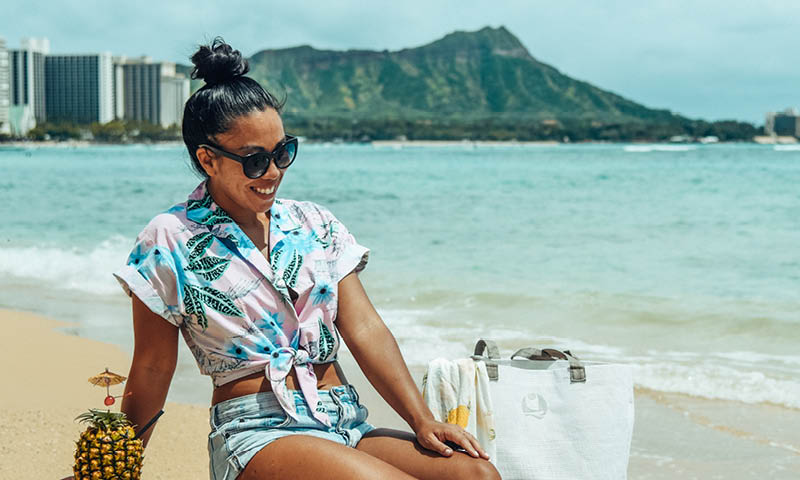 Hiking 300,000-year-old Volcanoes is Way More Fun Without the Rains 
While there's always a chance of showers in this land of lush rainforests and cascading waterfalls, the months from April to October are the dry season—perfect for hiking a 300,000-year old crater or a 150-foot waterfall.

Mango Everything 
From farmers markets and food trucks to top restaurants, there's nothing like the mango craze in Hawaii during the peak season May through July. With over 500 varieties across the islands—and trees growing up to 100 feet tall—this King of Fruit becomes the star of the culinary show: from mango ice cream and mango cheesecake to mango bbq bacon burgers and mango pickles (yes, really!).

Warm Water, Chill Waves
Topping pro-surfers like icon Kelly Slater's best-of lists, Oahu's North Shore is legendary for challenging barrels and big swells during the winter months. When summer hits, the once enormous North Shore waves flatten out, and surfers migrate down to Oahu's southern shores. The perfect place catch a swell - and feel the general excitement of the season - is, hands down, Waikiki Beach. This iconic destination is a calm oasis, perfect for surfers at every level. Even better? The waters this time of year are the warmest, perfect for snorkeling, swimming and just splashing around.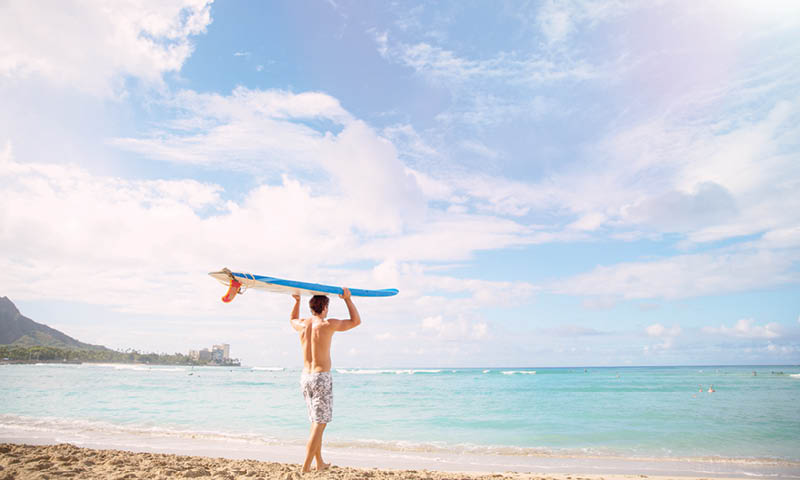 デュークス オーシャン・フェスティバル
The legacy of Duke Kahanamoku—the Father of Modern Surfing—is around every corner in Waikiki. And every year in August the neighborhood comes together for a living, water-filled tribute to all that Duke loved. The weeklong lifestyle sports festival features everything from all types of surfing—from tandem surfing to surf polo—to paddleboard racing, swimming and beach volleyball, and the event gives back, too, supporting the Outrigger Duke Kahanamoku Foundation and Hawaii youth.

World Oceans Day
The United Nations World Oceans Day champions the waters that cover 70 planet of our planet—and the ways we can take action, too. We here at Outrigger value the beautiful nature where our resorts call home, and via initiatives like our OZONE project, we're helping protect our most valuable assets, from coral reefs to our coastlines. The perfect way to celebrate? By one of the most beautiful (and Instagrammable) beaches in the world: Waikiki.

Come do summer in aloha-meets-chic style at Waikiki Beachcomber or at the newly reimagined Outrigger Reef Waikiki Beach Resort. Let the chill begin ...!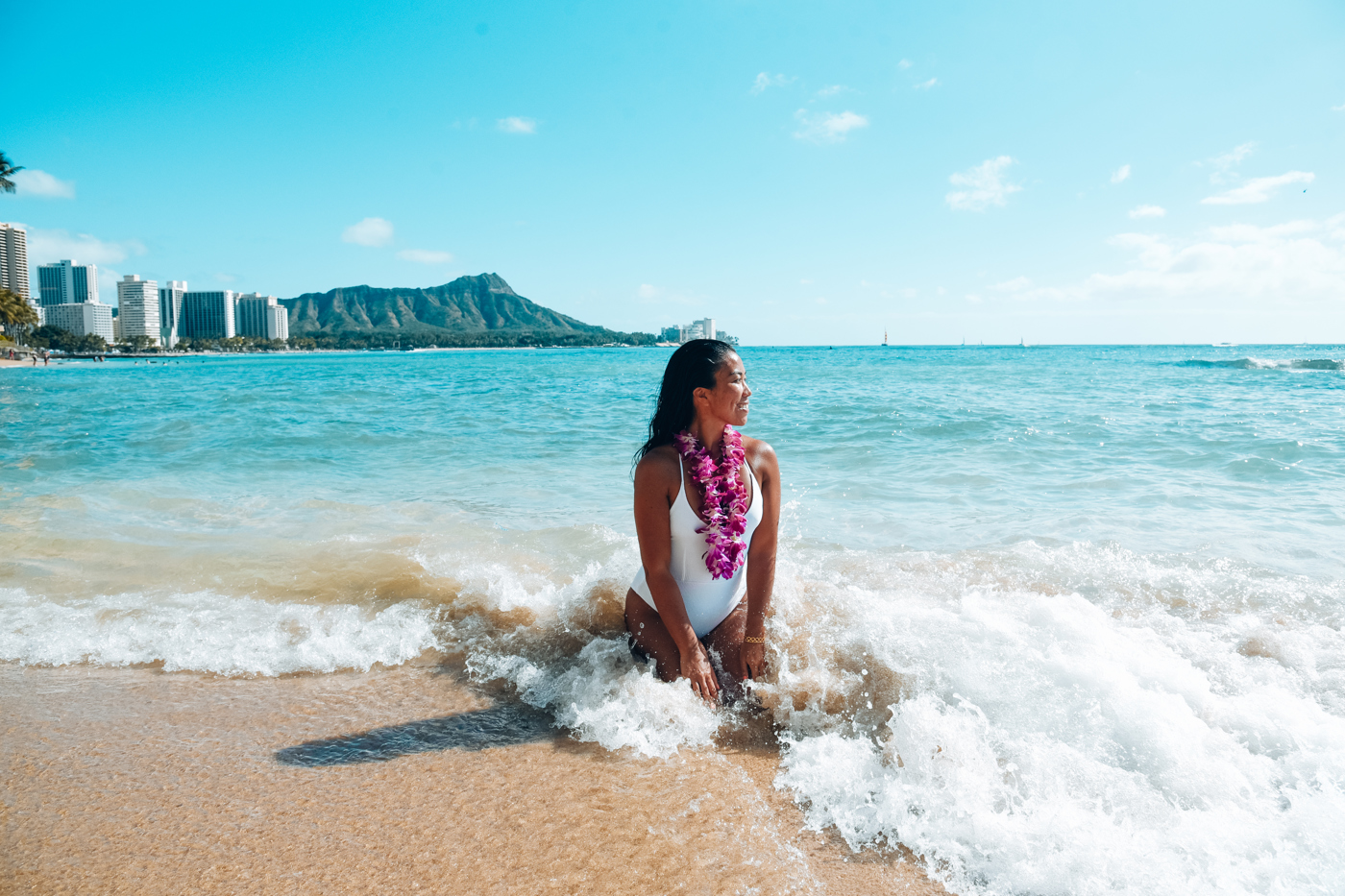 If you crave a more immersive and intimate experience with the world's oceans, only an adventure that sprinkles your soul with salt water will do. There's always something happening on the world's most iconic beaches.