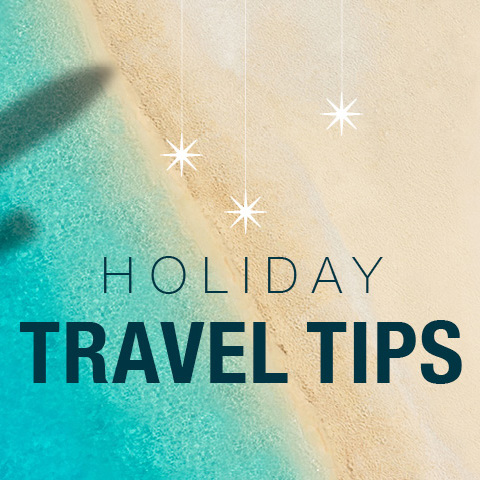 すべてのストーリーに戻る
ハワイの休日旅行のヒント
What a difference a year makes. After months of pared down social gatherings, working from home, and time spent away from loved ones, many people are prioritizing travel to celebrate the holiday season. (And let's face it, we all deserve a beachfront break!)
Whether you're dreaming of a family vacation, a romantic getaway, or an epic adventure, here are our top tips for planning the perfect holiday trip to Hawaii.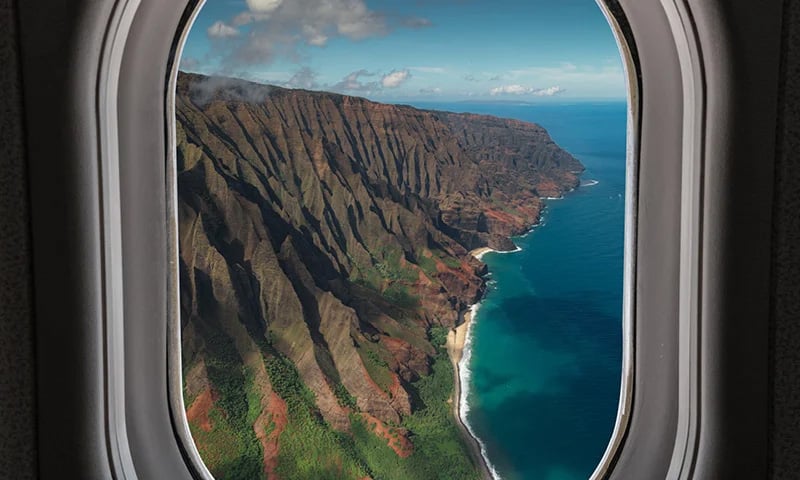 Take in Nature's Seasonal Decorations
From an epic sunrise on Haleakala to the emerald-tinged swimming hole at Rainbow Falls, nothing beats the winter blues like the vibrant colors of the Hawaiian islands.  
Hawaii Island ("The Big Island")
With five national parks and four distinct climate zones, the Big Island offers plenty of opportunities for exploration.
Located on the southeastern shore of the Big Island, Kilauea — one of the most active volcanoes in the world — is currently putting on a spectacular display of smoke and glowing lava. The latest eruption is happening within a closed area of Volcanoes National Park, but visitors can get a glimpse from spots like Kilauea Overlook, Uekahuna, Wahinekapu, Keanakako`i Crater, Kupina`i Pali and several locations along the Crater Rim Trail.
Take a drive through the Kona Coffee Belt to see poinsettias growing wild along the lush hillsides. Sometimes called the "Christmas flower," these fiery harbingers of the holidays can grow up to 8 feet tall in their natural setting. While you're in the area, take a tour of one of the local coffee farms to learn how the beans are grown and harvested along the slopes of Hualalai and Mauna Loa, then fuel up on the world famous brew before heading off on the next leg of your excursion.
Towering at over 13,500 feet, Mauna Kea offers Hawaii's version of a winter wonderland. In just a matter of hours, visitors can go from the sandy beach to a snow capped mountain, where stargazing tours happen nightly near the summit's Mauna Kea Observatory. Back down at sea level, take a nighttime dive with the manta rays in the calm ocean waters off Kona, an otherworldly experience you won't soon forget. For an immersive experience of a cultural sort, dine on island fare under the stars while you thrill to the spectacle of traditional dance, theater and music at the Outrigger Kona Resort and Spa's Feast & Fire Luau.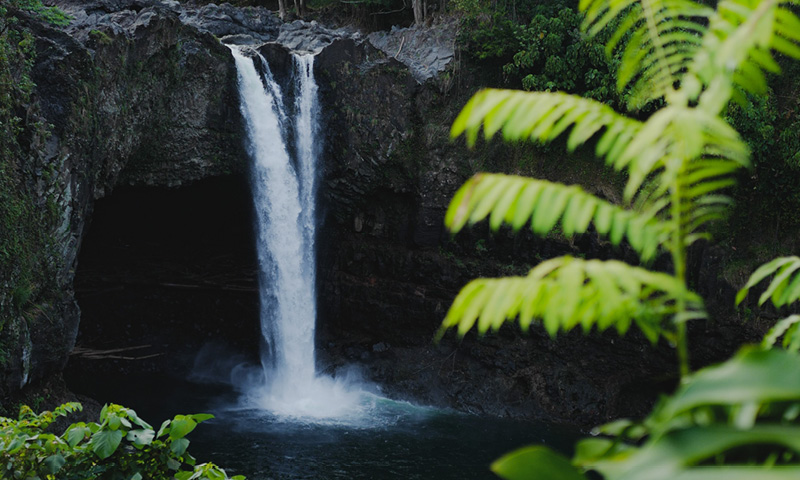 オアフ島
From Waikiki to Waimanalo, Oahu is home to some of the most famous beaches in the world, and awash in Hawaiian culture.
For a twist on tradition, take a tour of the holiday lights at Honolulu Hale, catch a holiday hula show, or hang out on Waikiki Beach, where you just might catch a glimpse of Santa arriving by outrigger canoe. All of Kalakaua Avenue will be lit up in a merry extravaganza as well, so take a leisurely stroll or drive with the top down to soak in the warm trade winds. In December, cheer on the elite runners as they take to the streets of the capital city for the Honolulu Marathon.
マウイ島
Whether by land, sea or air, the beauty of Maui is on full display this time of year.
Hop on a catamaran to take part in some of the world's best whale watching, which happens off of the Valley Isle's coastline as humpbacks make their annual migration home from Alaska. Take to the skies for a private aerial tour of the Molokini Crater, or, if you prefer to keep your feet on the ground, opt for a chauffeured road trip along the road to Hana, one of the most breathtaking (and exhilarating) scenic drives on the planet. If you need a little holiday spirit, visit the island's famed Lahaina Banyan tree, which is decked out in lights during the month of December . On December 5th, watch athletes sprint to the finish line at the "winner take all" XTERRA World Championship, the world's premier off-road triathlon on Maui's northwest coast.
カウアイ島
From the world-famous rain forests to the dramatic coastline, Kaua`i is a hiker's dream.
Explore the dramatic red cliffs and crested buttes of Waimea Canyon or head to the neighboring Koke`e State Park and follow the Awa`awapuhi Trail to the edge of Napali Coast's famous cliffs. Give the thrill-seekers the gift of adrenaline with activities like cave diving, zip lining and kayaking.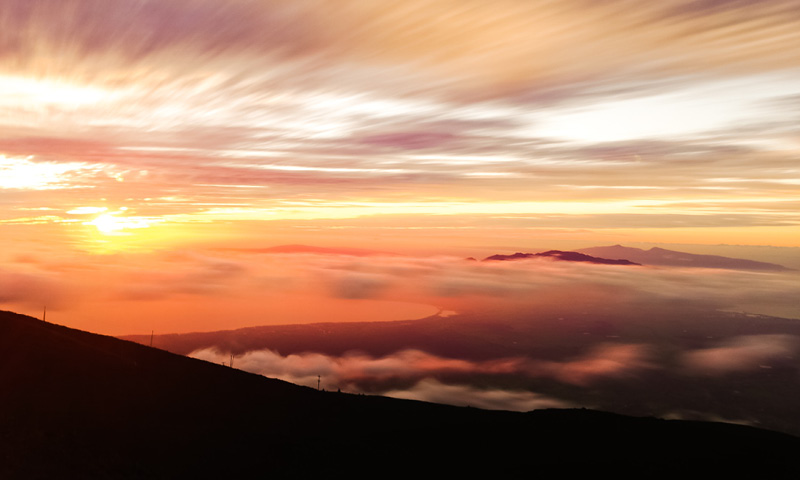 Eat, Drink and Be Merry
From poke bowls and shave ice to barbecue to craft beer, there's something to suit every palate in Hawaii.
On Oahu, local ingredients and regional flavors are on the menu at Hula Grill Waikiki, a favorite for both visitors and locals.
The local food scene on Oahu includes everything from five-star boîtes to casual eateries. Sip a Mai Tai while you drink in the ocean views at famed spots like Duke's Waikiki, or enjoy a fun night out at Maui Brewing Co. in Waikiki, where the menu highlights craft brews, cocktails and from-scratch eats.
When it comes to food, Maui offers a bounty of tropical fruits, sustainably-sourced seafood and Hawaiian treats, all served in the spirit of aloha. Whether you choose to stop at a local food truck for a quick bite or prefer to linger over dinner, there are plenty of places to find Maui's must-have dishes.
Get Swept Up in Romance
With its endless bounty of magic, beauty and adventure, Hawaii is a paradise for lovers.
Whether you're planning a romantic getaway, an epic proposal, a walk down the aisle, or the first days of your happily ever after, there are plenty of opportunities for couples looking to escape and connect this holiday season.
December is the most popular month for marriage proposals, and you don't have to look far to find a stunning backdrop where you can pop the question. Some of our favorite "marry me" spots can be found on the Big Island. If you're ready to exchange I dos or renew your vows, Outrigger's team of wedding planners is always at the ready to help you plan the perfect ceremony. The Hawaiian vow renewals take place on the beach, and are complimentary for guests. It's truly a magical experience.
Plan Ahead
With travel on the rebound, Hawaii is among the most in-demand destinations for holiday vacation seekers in 2021. Hardly surprising, considering that winter on the islands includes stunning seasonal displays, an array of cultural events and near-perfect weather.
Bottom line: This is not the year to wait for a last-minute deal.
At Outrigger, we're committed to providing you with a worry-free trip to paradise. Our Outrigger Clean Commitment promises the highest standards of health and safety and we look forward to welcoming you for a safe and relaxing stay.