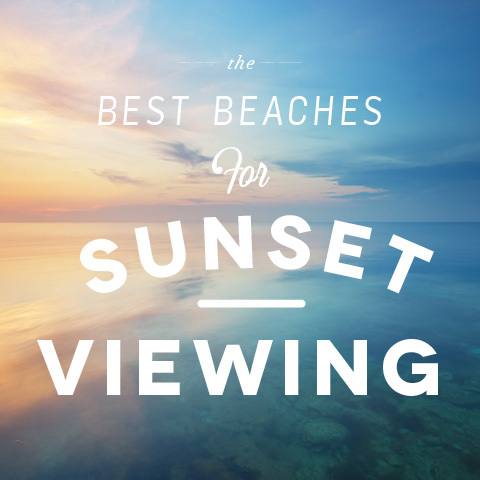 すべてのストーリーに戻る
ロマンチックな夕日が楽しめる世界のビーチトップ5
Nothing sets love alight like a beach sunset. Watching orange fire paint the horizon definitely ignites feelings of wonderment and romance. That's probably why catching the best beach sunsets around the world is such a top priority for travelers.
Take a look at the four best beaches around the world for romantic sunsets—and once you find the perfect sunset, here are some simple tricks for capturing shots like an Instagram pro!
Lamai Beach | Koh Samui, Thailand
Perfect for guests staying at OUTRIGGER Koh Samui Beach Resort
Located on the sun-kissed island of Koh Samui, Thailand's Lamai Beach is famed for its statuesque palms and white powder that cover a crescent-shaped stretch of coast. There's just something in the water at Lamai Beach that makes opposites attract. The beach's deep central stretch of water is perfect for intense water sports, and the shallow tides on the beach's northern end allow for carefree bathing amid warm waves.
But the real magic happens on the shore just before sunset. That's when the beachfront cafés peppering Lamai Beach put out beautiful candles to invite couples to sit for cocktails under a sky of marbled citrus hues making way for twinkling stars. (And if you head to sister island Phuket, we've got you covered, too.)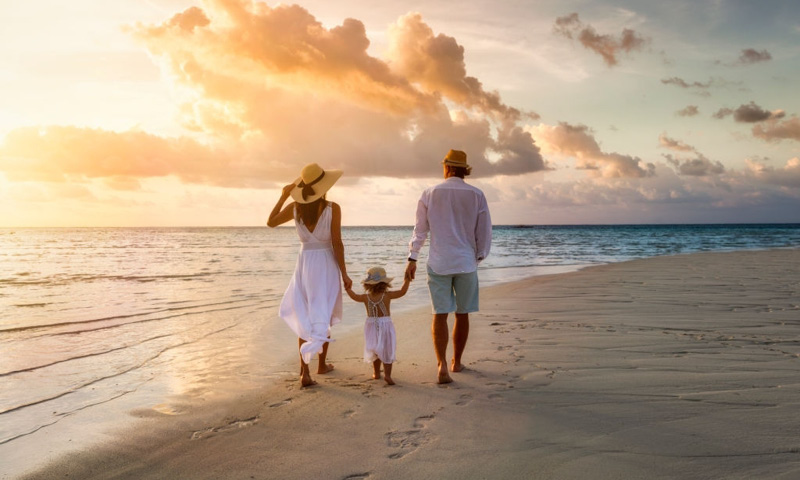 Castaway Island Beach | Castaway Island, Fiji
Perfect for guests staying at Castaway Island, Fiji Resort
Fiji's Castaway Island Beach is one of the absolute best spots in the South Pacific for those seeking breathtaking sunsets. It attracts visitors each evening because of its amazing views that glow like fire with the setting sun. For couples seeking privacy, the long length of the beach makes it perfect for finding a secluded spot for sunset watching. It's a favorite of couples seeking to escape the cold weather for Valentine's Day getaways!
The Lava Rock Cliffs Overlooking Keauhou Bay | Kailua-Kona, Hawaii
Perfect for guests staying at OUTRIGGER Kona Resort & Spa
Okay, so this isn't technically a beach, but we had to weave it in here because it is absolutely one of the best spots to watch the sunset. The seacliffs sit high above the ocean, offering a stunning 360-degree view of the Kona Coast. Watching the sun set from high above the coast is truly awe-inspiring.  Grab a table at the OUTRIGGER Kona, a bottle of wine and prepare for relaxing evening spent watching the sun dip below the ocean.
The Beach of Bel Ombre | Bel Ombre, Mauritius
Perfect for guests staying at OUTRIGGER Mauritius Beach Resort
Have you truly fallen under love's spell until you've watched an intense sunset from a perfect beach in the middle of the Indian Ocean? The Beach of Bel Ombre in the village of Bel Ombre on Mauritius shines with golden sand. Situated on a turquoise lagoon, this gorgeous spot is where ocean breezes and wafts from coconut trees conspire to make nature's own romance-inducing perfume. Find a spot against one of the beach's many casuarina trees to enjoy the most tranquil sunset of your life.
Waikiki Beach | Honolulu, Hawaii
Perfect for guests staying at OUTRIGGER Reef Waikiki Beach Resort, OUTRIGGER Waikiki Beach Resort, OUTRIGGER Waikiki Beachcomber Hotel, OHANA East by OUTRIGGER
The country's go-to playground for professional surfers, Waikiki Beach is an embodiment of everything that makes Hawaii so special. However, you may not know that something else spectacular can happen once the surfboards have been put away for the night: a "green flash." This phenomenon is caused by the prism effect of Earth's atmosphere that bends and disperses sunlight, and whether you see a flash or not, Waikiki's unbelievable sunsets make it one of most Instagrammable beaches in Hawaii. After viewing a magical sunset, head on over to the famous Duke's restaurant to dance to live music on the sand while it's all going on around you—and end the night with a post-sundown slice of Duke's famed hula pie!
Ready to Catch the Perfect Sunset for Your Insta Story?
With so many amazing beaches offering amorous sunsets, couples have no reason not to get away for a special trip. Join us at one of our resorts around the world for your perfect romantic getaway (with sunsets to match!).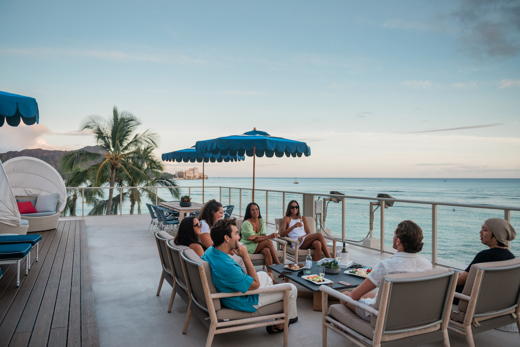 大切な思い出に変わる特別な瞬間を創り出しましょう。ビーチサイドでの自然発生的なコンサートから夕日を眺める親密な食事体験まで、私たちのリゾートは息をのむような出来事で賑わっています。
それが、アウトリガーウェイ。