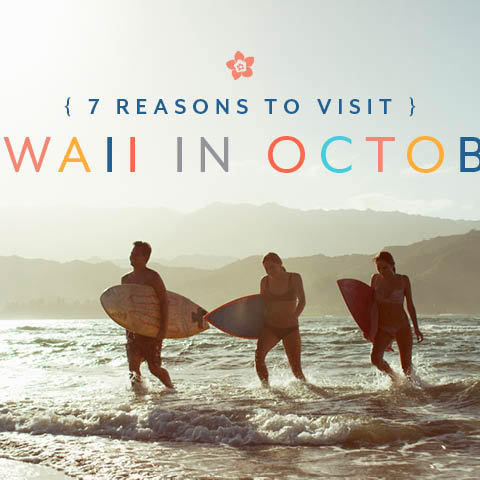 すべてのストーリーに戻る
今年10月にハワイを訪問する7つの理由
With its exquisite weather and adventurous activities, Hawaii is one of the top travel destinations in the world.
And one of the best times to visit this island paradise? October.
In Hawaii, summer runs from May to October, so you're getting the best of both worlds: the chill summer vibes—without the summer crowds. From cool festivals to North Shore swells and superhot deals, October is perfect for traveling in aloha style. Need a little more convincing about the best island to visit in Hawaii in October? Read on.
The (Non) Crowds
Called the "shoulder season," this is a great time for visiting in part because popular destinations like Waikiki get a little quieter and are easy to get around, but still have that great nightlife and killer cocktails. And spots like Maui are just kicking off whale watching season, making it one of the best islands in Hawaii to visit in October. Not sure which island you want to visit? Check out our post on which island you'll love to see what kind of adventurer you are, from "Insta maven" to "Digital detoxer."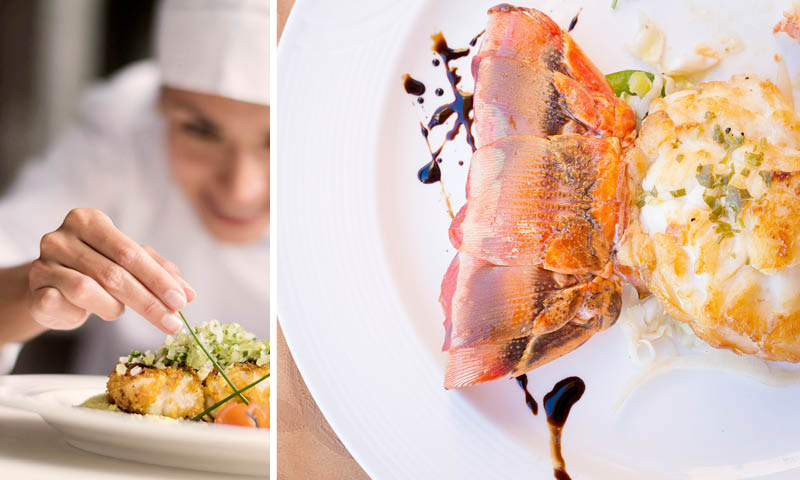 The Annual Hawaii Food & Wine Festival
Even better than the islands' famous roadtrip-worthy food trucks: sampling cuisine from award-winning chefs. October gives you a chance to "Taste Our Love for the Land" at the Annual Hawaii Food & Wine Festival. In 2021, there are 17 events and 67 world-class chefs serving up inventive cuisine across Oahu, Maui and the Big Island that will let you celebrate the vibrant island flavor—while supporting the local culture and land, too. A can't-miss? The upcoming "Yo Momma Can Cook!" at Outrigger Reef Waikiki Beach Resort, where five top chefs will throw it back to their roots with recipes inspired by mom (and grandma, of course). Hawaii is a globally known food destination, and any island in Hawaii is the best island to visit in Hawaii in October if you're a foodie.
The Weather
October may signal the onset of a crispness in the air and falling leaves in some U.S. cities, but Hawaii's beachy climate remains a perfect 84°F degrees for the average high and around 75°F for the low, making it ideal for ocean splashing, big-wave surfing, and all-around fun in the sun.
The Surf
During the fall season, Waikiki waves are still perfect for beginners, and on Oahu's North Shore waves start to be great for experienced riders at pro surf faves like Pipeline. Just getting started? Take a few tips from our favorite local instructor or try a lesson with her at the famous Faith Surf School.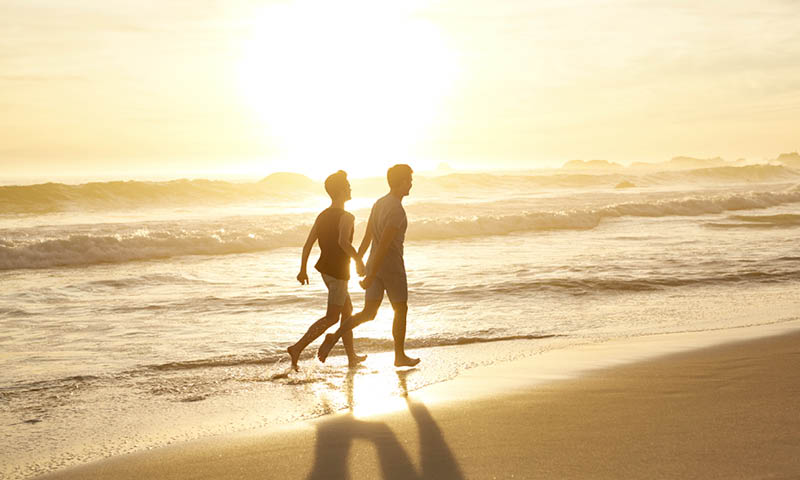 Honolulu Pride™ Month
October is Honolulu Pride™ Month, "four amazing weeks of celebration, solidarity, pride and LGBTQ+ aloha." This includes fabulous events, from a Tiny Float Parade and Rainbows Over Waikiki to the Honolulu Pride Festival in Kapiolani Park with entertainment, ohana and keiki activities—and lots of all-are-welcome aloha. So, Oahu is one of the best islands to visit in Hawaii in October if you want to be in an inclusive environment. 
The Instagrammable Beaches
It's so great to be beachside in October, and even better to, well, showcase your tropical traveling. From world-famous Waikiki and Diamond Head in the distance to Oahu's lesser-known pair of islets and Maui's mandatory sunset spot, find your own can't-miss snaps on our most Instagrammable beaches list (We love the black-sand beauty of Punalu'u Beach).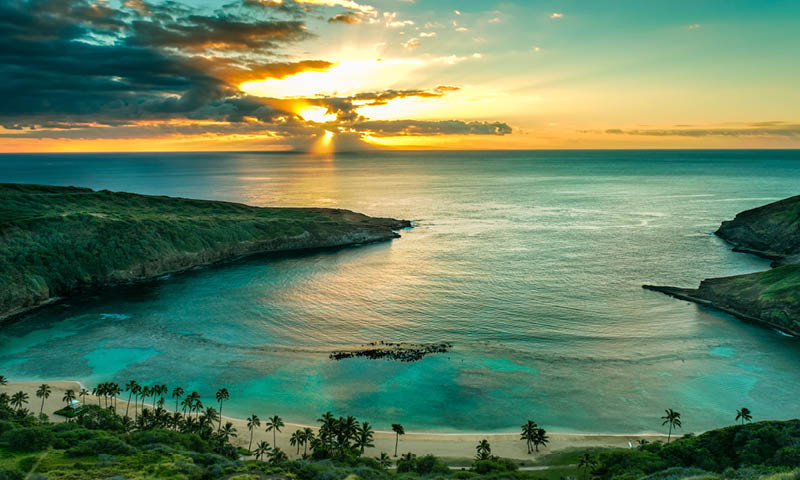 The Rates
The fall brings not only great (less crowded) surf and sand, it also brings killer rates. Here at Outrigger, you'll find a range of cool October offers like up to 35 percent off. With 23 Outrigger properties across Hawaii's four most popular islands, you'll always find a place to call home in paradise. 
So, what is the best island to visit in Hawaii in October?
The best islands to visit in Hawaii in October are Waikiki and Oahu if you want to catch some waves or relax on the beach. Honolulu and Maui are great October destinations for culture, fun, food, sunsets, and festivals. If the Annual Hawaii Food & Wine Festival caught your eye, then that's another reason to keep Oahu, Maui, and the Big Island on the top of your list for the best islands to visit in Hawaii in October.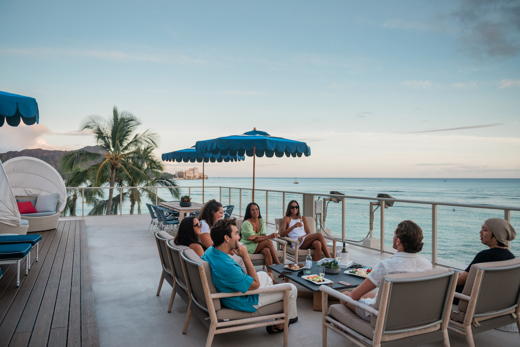 大切な思い出に変わる特別な瞬間を作りましょう。のびのびとしたビーチサイドでのコンサートから、夕暮れ時の親密なダイニング体験まで、私たちのリゾートは息を呑むような出来事で賑わっています。
それが、アウトリガーウェイ。