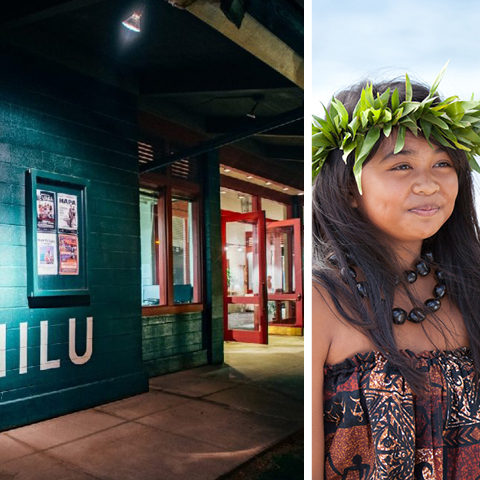 すべてのストーリーに戻る
ハワイ島の地元の方々に人気の5つのスポット
When you visit Hawaii's Big Island, a tropical wonderland full of welcoming, unforgettable attractions unfolds all around you. The amazing thing about visiting the Big Island is the variety of things to do. From secluded beaches to world-class art, you can do it all on the same trip. Of course, the best way to enjoy your Hawaiian adventure is to live and play as the locals do. Take a look at five favorites locals love on the Big Island.  
#1 Enjoy Live Music at Kahilu Theatre
The Kahilu Theatre is a community venue that sponsors local students and features up-and-coming performing artists from Hawaii, as well as huge productions like "West Side Story." Big Bad Voodoo Daddy and other top performers have also been featured over the years. We suggest arriving a bit early and having dinner at the Big Island Brewhaus. You can dine under the stars in the outdoor beer garden. 
#2 Merrie Monarch Festival
The Merrie Monarch Festival is a celebration of the art of Hula. This week-long event takes place in Hilo the week after Easter, featuring a Hula competition that showcases Hawaii's best Hula performers. Event sponsors are hopeful they'll be able to have the festival this year, either live or via live steam! Follow Merrie Monarch on Instagram for the latest updates. 
#3 Fresh Mochi at Two Ladies Kitchen 
Two Ladies Kitchen is a popular restaurant in Hilo that is actually owned by family members Nora Uchida, her aunt Tomi Tokeshi, and her mother, Sachi Kishimoto. The kitchen is famous for its handmade specialty — strawberry mochi. This delicious, sweet treat features a pillow-like texture that is airy and light.  
Strawberry mochi is a top-seller. It sells out very quickly. If you want to sample this delicious treat, you must pre-order. 
#4 Tour Hawaiian Farmers' Markets
Hawaii's Big Island is home to more than a dozen weekly farmers' markets showing off the freshest, most authentic Hawaiian treats and wares. In addition to Kona Coffee beans and fresh produce, many stalls offer plated lunches piled high with Hawaiian favorites. Be sure to keep your eyes open for dessert stalls serving up Portuguese malasadas (doughnuts). These treats are really popular with locals. 
As you tour downtown Hilo, look for spots that artist Margo Ray credits with inspiring her highly celebrated works. For a good mix of Hawaiian-grown produce, the Keauhou Farmers' Market is hard to beat. 
#5 Visit Makalawena Beach 
Makalawena Beach, which locals refer to as "Maks," is a remote, stunning white-sand beach that is located on the North Kona Coast. This idyllic beach is part of the Hawaii State Parks system, but it remains relatively secluded since it takes a bit of effort to get to the beach. Locals recommend a four-wheel drive vehicle for the trek, and the ride can be bumpy so it's best to have a driver experienced with rough terrain—but it's so worth the effort! 
Experience the Big Island Like a Local
There's no doubt that you'll see and feel what locals love about Hawaii when you add these five picks to your itinerary. And our Big Island condo choices make great home bases for exploring all that this great island has to offer.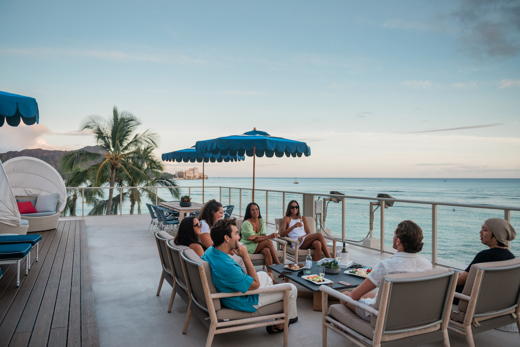 大切な思い出に変わる特別な瞬間を創り出しましょう。ビーチサイドでの自然発生的なコンサートから夕日を眺める親密な食事体験まで、私たちのリゾートは息をのむような出来事で賑わっています。
それが、アウトリガーウェイ。