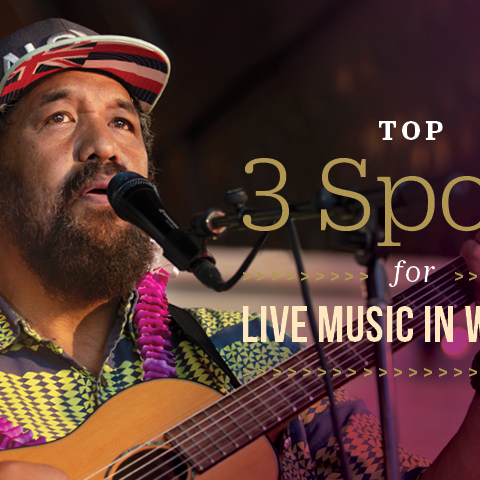 すべてのストーリーに戻る
ワイキキのナイトライフ(日中も!)と生演奏スポット、トップ3
Waikiki may be one of the top destinations in the world for white-sand beaches and killer surf breaks—but this island paradise has some of the best nighttime (or bikini-clad) cocktailing and live music.
From dancing barefoot on the sand to listening to top Hawaiian musicians in an intimate backyard-vibe setting to refreshing whiskey-ginger sloshies, we've got you covered. Ke aloha!
1. The Ultimate Beachfront Happy Hour
Known for its beachfront Barefoot Bar—and famous hula pie—Duke's has been a staple on the Waikiki scene for nearly five decades. But this iconic, inspired-by-the-father-of-modern-surfing spot is more than just a place to sip island cocktails. It's also the place to be for some of the best live Hawaiian music. [*LINK bold text to NEW Duke's article when live*].
The Itinerary: Make a rezzie for dinner at 6:30 PM on Sunday, but plan to head over at 4 PM for Duke's on Sundays—the ultimate tropical beach party. Grab a signature Duke's Mai Tai cocktail (a must) and head to the sand where you can dance and sing to Hawaiian Grammy award-winner Henry Kapono's aloha tunes.
Duke's Waikiki, Outrigger Waikiki Beach Resort, Open daily 7 AM-11 PM, Reservations here.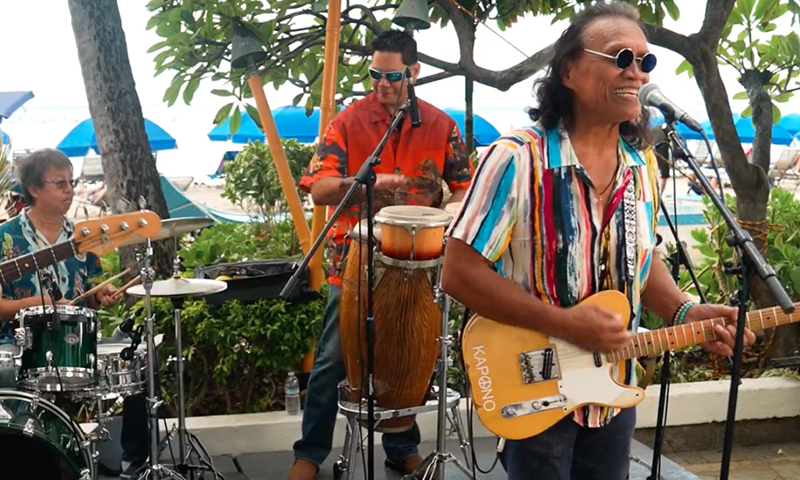 2. Island Craft Beer in Paradise
Garrett Marrero founded Maui Brewing Co. (MBC) with a singular mission: to brew great beer—locally. One of the Waikiki Beachcomber Originals, Garret's chic but chill alfresco spot at Hawaii's only craft hotel is home to some of the best craft beer on the islands. And some innovative locally-made canned cocktails, too.
The Itinerary: Any time is the perfect time to head to this all-day venue just steps from the ocean on the bustling Kalakaua Avenue. Sample scratch-kitchen favorites like the Bikini Blonde Fish n' Chips with Baja slaw (great with brews like the award-winning La Perouse White Belgian-style Witbier or the crisp Pineapple Mana). And make sure to go off-the-brew menu and try one of the Kupu Spirits Sloshies—an island-perfect mix of hard alcohol and fruits—or a tequila-based Street Fighter Cocktail.
Maui Brewing Co., Waikiki Beachcomber, Open daily 11:30 AM-10 PM, Reservations for special brew packages here.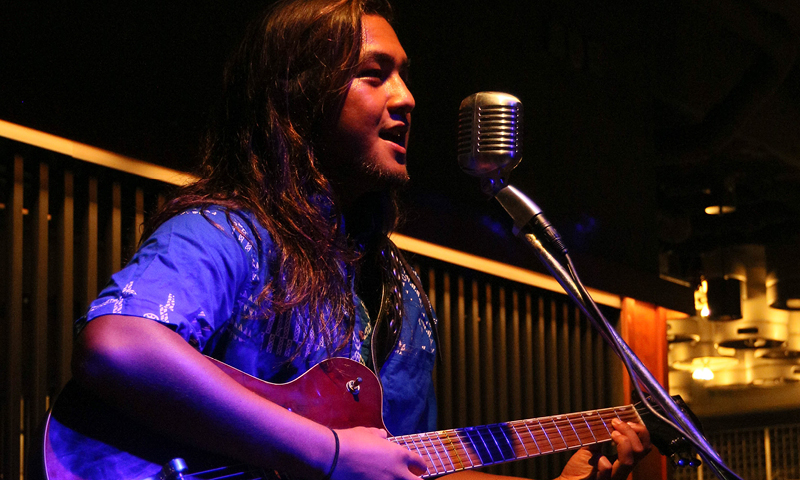 3. Backyard Jam Sessions
This place is the spot for the traditional Hawaiian experience. Named after the jam sessions of the legendary Pahinui family, Kani Ka Pila Grille means "let's play music." [*LINK bold text to NEW KPG article when live*]. The newly renovated space brings even more backyard vibes where you can sip locally sourced cocktails while watching top Hawaiian musicians jamming out, local style.
The Itinerary: Plan to come any night of the week from 6-8 PM (check out the full list of performers here). Order from the ono (delicious) comfort-food menu—try the Kalua Pork Slider or the daily Pop's Special—paired with the Pineapple Paradise cocktail. Then stick around after the show for the perfect nightcap under the stars.
Kani Ka Pila Grille, Outrigger Reef Waikiki Beach Resort, Open daily 7 AM-9 PM, Reservations here.
Book a long weekend at any of our Oahu resorts for easy access to tasty cocktails, traditional-meets-cool music—and the perfect stay!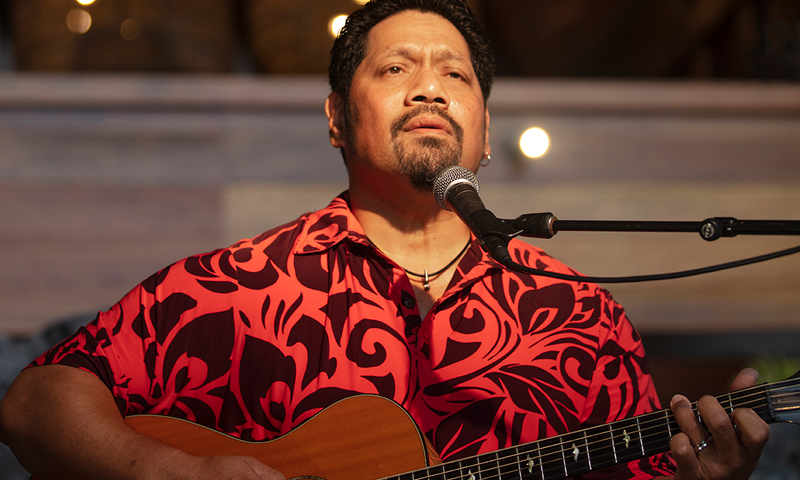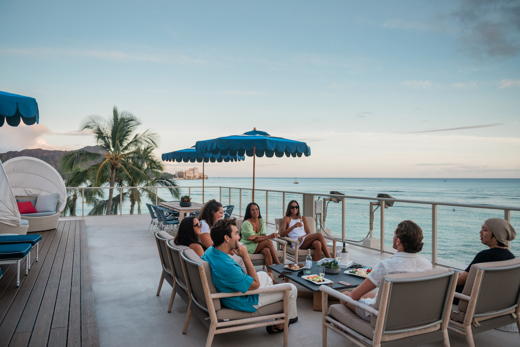 大切な思い出に変わる特別な瞬間を創り出しましょう。ビーチサイドでの自然発生的なコンサートから夕日を眺める親密な食事体験まで、私たちのリゾートは息をのむような出来事で賑わっています。
それが、アウトリガーウェイ。