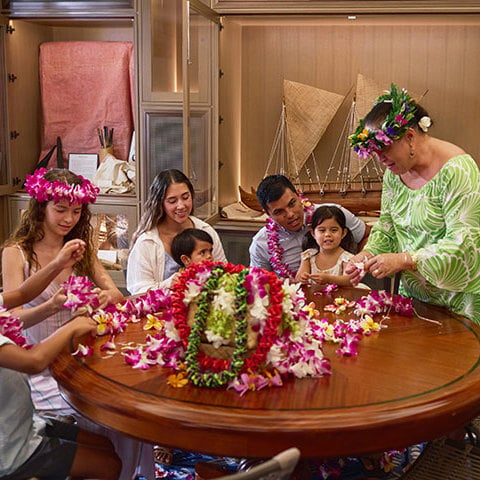 すべてのストーリーに戻る
家族に最適なハワイの島
Best Hawaiian Island to Visit with Family
What is the best island to visit in Hawaii for kids of all ages? The four main Hawaiian islands – Hawaii Island (a.k.a. the Big Island), Oahu, Kauai and Maui – all vie for the spot of best for a family vacay with little ones. 
From snorkel-worthy coves to trekking through caves to taking a tour with sea creatures, the Islands of Hawaii offer so much for the whole family to experience.
Which is the best Hawaiian island for a family vacation? 
As it turns out, each of the four main islands is great for traveling with little ones in tow. Here are a few highlights of our favorite activities on each of the top Hawaiian Islands for families.
Big Island | Top things to do on Hawaii Island with kids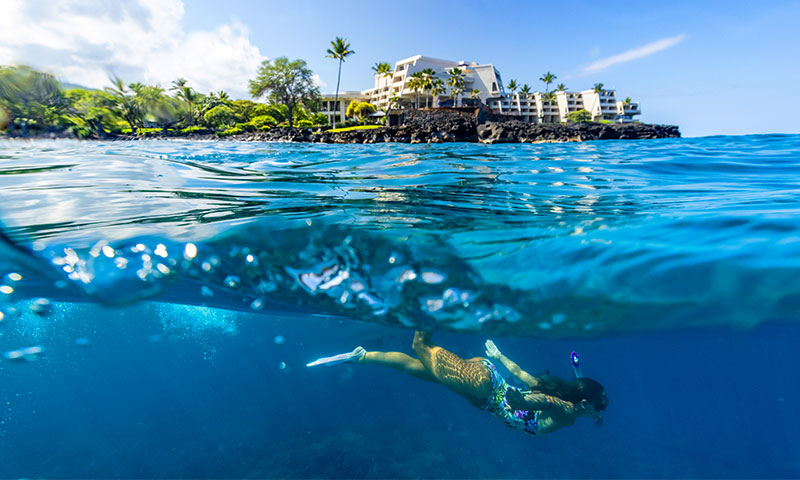 The Big Island is one of the best in Hawaii for kids. Check out perfect-for-families beaches like the secluded white-sand Makalawena Beach for some gorgeous family photos locals recommend using four-wheel drive vehicles for the trek). Tour local farms, from coffee and macadamia nut to the Kanaloa Octopus Farm, where kids can see nature and sea creatures up close. Immerse yourself in the history of the area with Outrigger Kona's Cultural Tours of spots like the birthplace of King Kamehameha III. Celebrate tradition under the stars with hula, music and chants of the top luau on the islands, Feast & Fire, experience a night-swim with manta rays and more.

Book a stay now for a kid-friendly Big Island adventure.
Oahu | Top things to do on Oahu with kids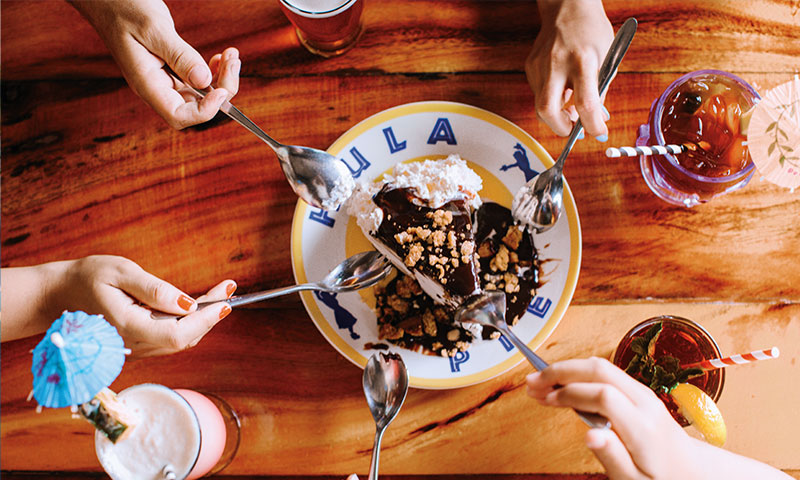 Oahu has fabulous cultural fun for the whole family and some of the most famous spots across Hawaii. Check out tours of Pearl Harbor or hit Kapiolani Park with the Waikiki Shell and the Honolulu Zoo (cheetahs! elephants! giraffes!) inside its 300 acres. Spend the day at world-famous Waikiki Beach for surf and paddleboard lessons (or even an outrigger canoe ride) and other family-friendly beaches. Get your foodie fix with an acai bowl at influencer fave Hawaiian Aroma Cafe, a piece of must-try hula pie at Duke's or the shave ice at food trucks and spots across Oahu. Cap off the day with a little low-key lounging at the Dive In movie night at the chic Waikiki Beachcomber (with poolside cocktails for grown-ups!).

Book a steps-from-the-beach or heart-of-the-action stay for Oahu fun.
Kauai | Top things to do on Kauai with kids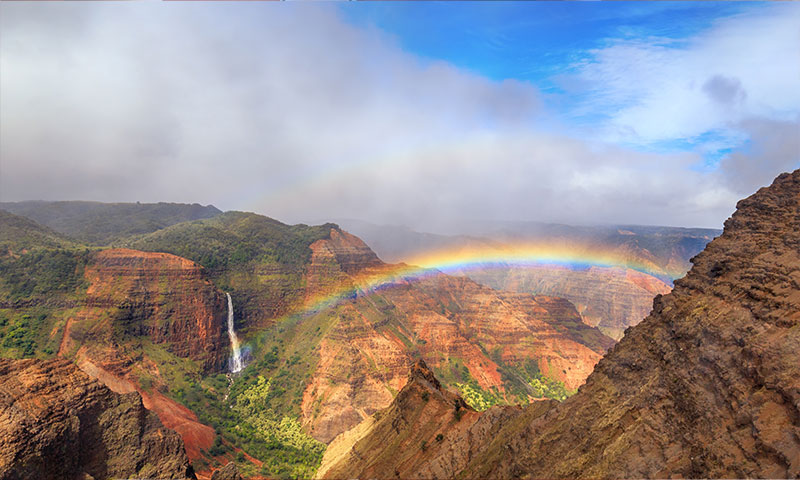 With lush green landscapes and film sites for blockbuster movies, Kauai may top the list for those with little ones who love adventure. Fully experience the stunning beauty of the island with a movie tour of the lands that made Jurassic Park famous, see the snap-worthy overlooks of the Waimea Canyon – the "Grand Canyon of the Pacific" – or tour the Makauwahi Cave Reserve in Poipu, where you'll crawl on all fours to enter a cave with ancient rock formations and 10,000-year-old archaeological fossils. See monk seals on the pristine shores of Waipouli Beach and swim or snorkel at Lydgate Beach Park on the Royal Coconut Coast in two protected saltwater lagoons shielded by lava rocks, making them perfect for toddlers and little ones just getting their sea legs.

Book a family-fun vacation on Kauai now!
Maui | Top things to do on Maui with kids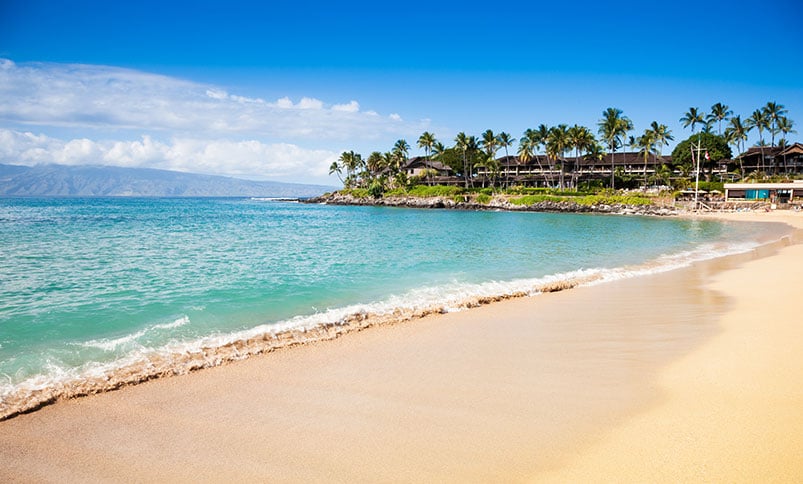 The Island of Maui has endless family-friendly and great-outdoors adventures, too. Snorkel at stunning beaches like the cove of Kapalua Bay Beach (you can rent gear at a local shop on site), or more adventurous travelers can hike the nearby off-the-beaten-path Coastal Trail to Akins Jumping Rock. scout for green sea turtles at Hanakaoo Beach (especially before noon to see them basking) and see the sunrise from 10,000 feet above sea level at Haleakala. Don't forget Maui's top travel must: drive the famous Road to Hana, stopping by sites like the Garden of Eden, the Keanae Peninsula and the Hana Lava Tube.

Book your dream "Valley Isle" vacay now!
Save now on family-travel fun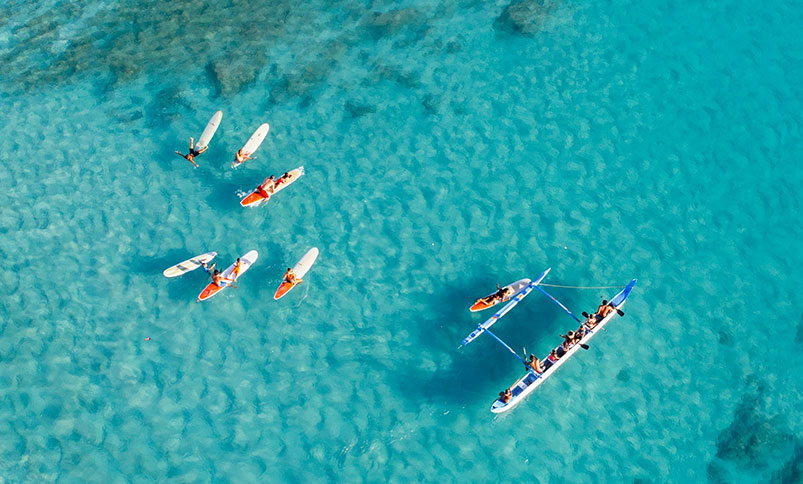 With special offers for your stay, your dream Hawaii family vacation is closer than you think. Experience where local culture meets unparalleled hospitality for the fun-for-the-whole-fam adventure of a lifetime with Outrigger. Paradise awaits!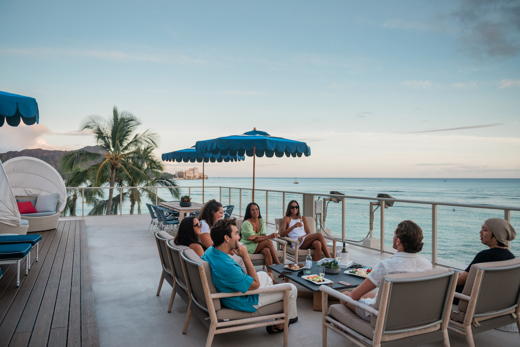 大切な思い出に変わる特別な瞬間を創り出しましょう。ビーチサイドでの自然発生的なコンサートから夕日を眺める親密な食事体験まで、私たちのリゾートは息をのむような出来事で賑わっています。
それが、アウトリガーウェイ。